Articles
XiiaLive provides various search filters to help you find radio stations at the quality you want. You can also use filters on your favorites.
The filters are available under the menu bar drop down drawer. In order to access it simply swipe down on the orange selected button. This will expand the drawer and provide you with SCAN option and if filters are supported you will see RESET and +FILTERS options.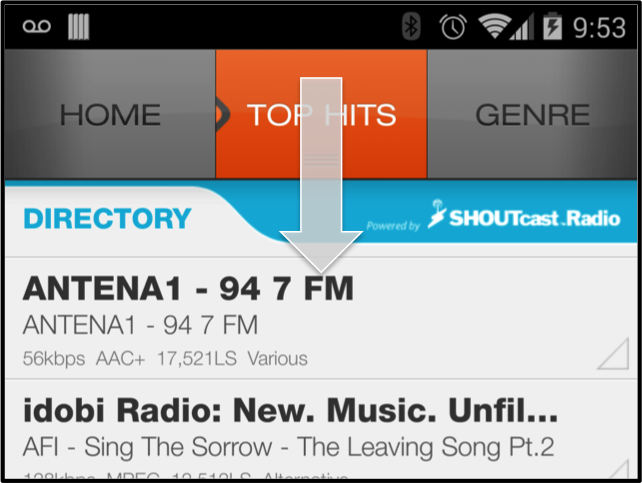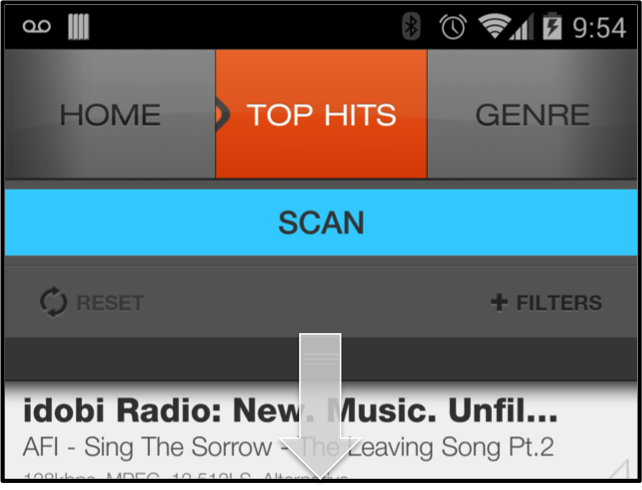 In order to add a filter simply press on the +FILTERS and pick the filter you will like to use. This will add a new element to the menu bar drawer. If you wish to remove a filter simply press on the X to remove it or press the RESET button to remove all filters. Upon closing the drawer all set filters will take effect.
You can also add various filters at the same time. However, you will notice that some filters are automatically removed when you add a new filter. The main reason is that some filters can't be combined.
Filters available
| | |
| --- | --- |
| Filter name | Description |
| Audio quality | Provides three options: Low, Med and High. This filter provides stations at the considered level without having to worry about bitrate range and audio format. We do all the hard work. This is the recommended filter if you are looking for a certain audio quality.  |
| Audio format | Provides the audio formats to filter by. You can have only AAC or MPEG radio stations show on the filtered results. |
| Bitrate | Provides a long list of bitrate values you can choose from. Only radio stations matching the exact bitrate will be shown. |
| Bitrate min | Provides a min bitrate to go down to. Any radio stations with bitrates under this value will not be shown. |
| Bitrate max | Provides a max bitrate to go up to. Any radio stations with bitrates over this value will not be shown. |
Please Note
1. SHOUTcast is the only directory that supports search filters.
2. If a list supports the drop down drawer you will see three little lines under the orange selected menu bar button.