Articles
In general there have been many questions about why a favorite station no longer working. There are a lot of potential reasons for this but the most common ones are listed and explaned below.

---
Cause 1
Station server has moved or has changed its IP address. This is one of the most common reasons why a favorite station stops working. Essentially the URL that pointed to the station server is no longer pointing to a valid server.

Potential Fix
The easiest way to fix this issue is to simply remove the favorite station and re-add the station again to favorites. To re-add it you will need to search for the station and add it to favorites or if you have the URL to the station simply add it via the Add URL wizard under favorites.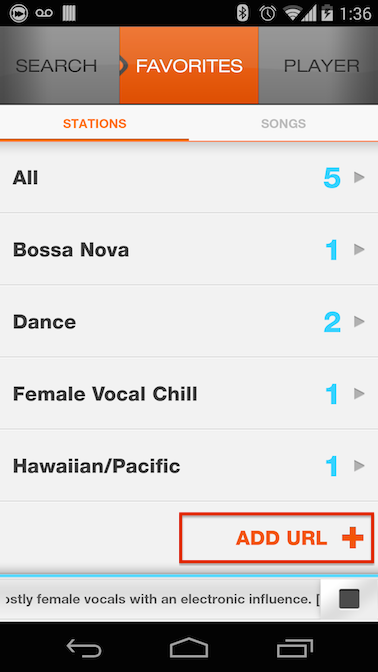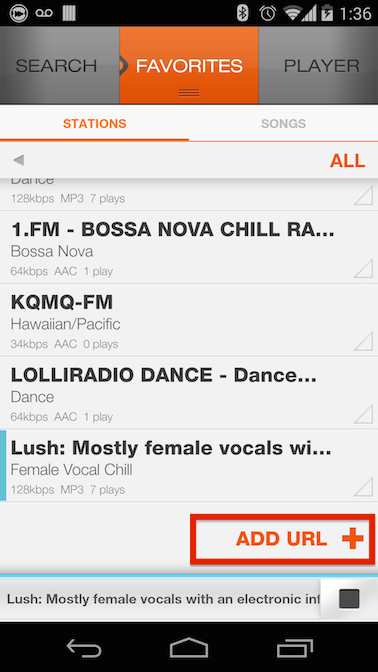 ---
Cause 2
The station server is temporarily down. This means the server could potentially work again later on.

Potential Fix
Simply wait until it comes back up. This can take anywhere from a few minutes up to a few days.

---
Cause 3
The favorite station cached URLs have gone stale.

Potential Fix
Long press the favorite station with issues and select Edit. All the way at the bottom remove all playlist URLs if available and save your changes. Then tap the station to play it. This will try to connect and download fresh URLs again. If this fails the server might be no longer available.